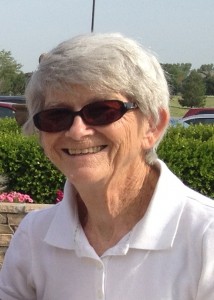 Millie Young had a powerful ministry in Colombia even though she came from a very humble background. Millie was born on an Arkansas farm. The family moved to Wichita, Kansas when she was fifteen. She attended Friends University and graduated with a BA in both Bible and elementary education.
It was evident to Millie that God was calling her to the mission field in Colombia even though it was closed to evangelical Christians at that time. When she was admitted to Colombia, her visa said she was to teach the children of English speaking parents at the George Washington School in Medellín. It did not take Millie long to find ways to mingle with Colombians and to tell Bible stories to the Colombian children.
Well-meaning friends warned her that if she returned to the mission field after her first tour, she would probably never marry. Even though she desired to have a husband and family, Millie followed God's call to stay in Colombia. In a most surprising way at a most unusual time, God placed Vernon Young in her life. They were blessed with three children. Their ministry to rural Colombians was thriving at the time Vernon had a tragic accident. Everyone thought Millie would return to the United States to raise her three young children. Instead, Millie sought God's will and followed his command. She remained on the mission field. Throughout her missionary career, Millie met many challenges and allowed God to show her his solutions.