Have you ever thought about why you do what you do each day?
It is not only those little choices you make each day which make a difference, but it is also your attitude about those choices. You may choose to do the dishes because you have to, or because you find pleasure in providing for those you love. You may buy whatever you want at the grocery store, or you may enthusiastically buy what your husband enjoys eating. You may visit your parents because they need your help, or because you love them.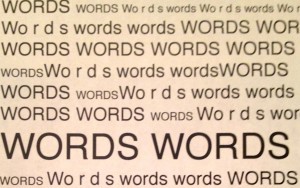 We rationalize our behaviors and thoughts making it difficult to truly know our motivations unless we examine our words—not only the spoken words, but also the words we want to say.
For out of the abundance of the heart the mouth speaks. Matthew 12:34
Because our words betray the true condition of our hearts, Jesus told us to beware of our words.
I tell you, on the day of judgment people will give account for every careless word they speak. Matthew 12:36
During the Thanksgiving holiday, we will be in contact with a lot of people—family, travelers, shoppers. What will our words reveal about our hearts?
So we must ask Jesus to change our hearts from selfish, self-centeredness to hearts of love and compassion for we cannot do it without him.
Lord, through the power of the Holy Spirit create in me a loving and compassionate heart.