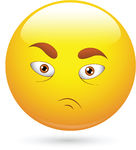 If a video was made of your face for twenty-four hours, what kind of expression would be most common? Anger, love, calm, distress, arrogance, humility, thoughtful, reckless, curious, bored.
True, our facial expressions are predominately reflections of our inner selves. However, I contend they are also habits.
Recently I have been thinking about my expression as I go throughout the day. As I enter a store I purposely brighten my face. I greet store employees with a smile. I thank the clerk for checking me out and bagging my purchases. Especially if they seem tired or the person in front of me was difficult, I tell that checker they are doing a good job. While walking around the track at the local park, I smile at people I meet or wave at them across the way even if I do not know their names.
I do not project pleasantness perfectly, but what I have noticed is that it makes my daily tasks more enjoyable. I feel more relaxed and happier.
In Thessalonians, instructions are given about how Christians are to treat other Christians. Since I do not know if the strangers I meet are believers, I assume they might be and encourage them anyway as this passage directs.
Therefore encourage one another and build one another up, just as you are doing.     1 Thessalonians 5:11
Another passage instructs us to treat strangers kindly.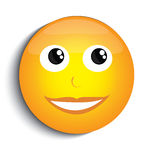 Do not neglect to show hospitality to strangers, for thereby some have entertained angels unawares. Hebrews 13:2
Do you have the habit of being a sour-faced, grumpy Christian or do you display the joy of the Lord?
Resolved Day 15:  I will say encouraging words to a stranger today.