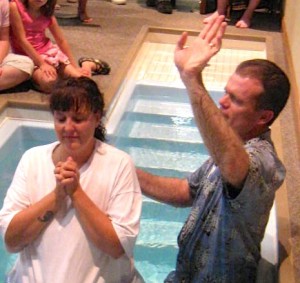 Is the month of October — Pastor Appreciation Month — the only time you express gratitude to your pastor? To a lessor extent the youth pastor and pastors with other titles may be recognized. It is sad that usually the only time we let our pastors know we care about them is when the calendar says it is that time of year.
One greatly under recognized church worker is the pastor's wife. She is expected to be pleasant even when people are making her husband's job difficult. The pastor's wife is held to a very high standard. She must raise perfectly behaved children. It is her job to be the adoring wife who is a rock for her husband whose job is emotionally draining and stressful. And like her husband, she must be sure she stays close to the Lord and is daily doing God's will. Theirs is a very public and challenging life.
Our pastors are not the only church employees who deserve a special thank you. How about the church administrative assistant, custodian, music leader, technology expert, volunteer coordinator, small group leader, Sunday school teacher, or committee chair? All of these people would enjoy knowing you recognize their hard work, talent, and service for the Lord.
Remember your leaders, those who spoke to you the word of God. Consider the outcome of their way of life, and imitate their faith. Hebrews 13:7
Let the elders who rule well be considered worthy of double honor, especially those who labor in preaching and teaching. 1 Timothy 5:14
Resolved Day 16:  I will regularly encourage and acknowledge church employees and volunteers.