When was the last time you listened—really listened—to another person? Most of us like to talk. We like our ideas. We like our activities. We like our opinions. And we like to share them.
I have been known as a motor mouth most of my life. My poor mother! As a child I talked constantly. My teachers had to carefully plan who was sitting around me because of my incessant talking. My mind worked through my mouth.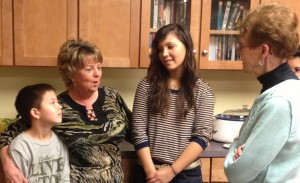 It has taken decades for me to cultivate the art of listening. Listening is valuable because it builds relationships and understanding. By listening I learn what others know, think, and feel. Besides, I am seldom misunderstood when my mouth is shut because I am taking in information. Listening has so many positive aspects.
Know this, my beloved brothers: let every person be quick to hear, slow to speak, slow to anger.  James 1:19
When are you tempted to talk when you should be paying attention to what others have to say?
Resolved Day 21:  I will talk less and listen more today.