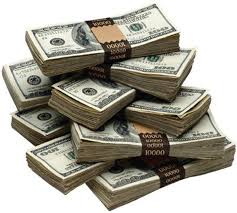 Who do they think they are? Asking me to donate my money! Sadly this has been my attitude too often when I think I am being pressured to give money to a cause others think is worthy.
The actual giving is not the issue. It is my attitude. I like to think I have a healthy perspective about my money. However, I must admit that when asked to contribute, my internal selfishness kicks in as a first response.
For the love of money is a root of all kinds of evils.  1 Timothy 6:10a
Of course I tithe, help support missionaries, and donate to local church projects. Many exemplary projects need money, so I try to be selective and contribute to those that mean the most to me.
Therein lies the problem. I am sure you noticed the "I", "me", and "my" in the above comments. It is not my money. It is God's. My first response should be to ask God for guidance as to how he wants me to spend the money he has entrusted to me. He will guide me to give or not give. God will show me how much he wants contributed to a specific project.
No one can serve two masters, for either he will hate the one and love the other, or he will be devoted to the one and despise the other. You cannot serve God and money.  Matthew 6:24
Resolved Day 25:  I will send some money to a missionary as a surprise appreciation gift.