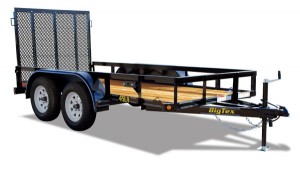 We were robbed. My husband had parked our utility trailer in front of our house. He was planning to use it to transport our lawnmowers to the dealership for their regular winter maintenance. Like he always does when he parks it in front of our house, he installed an antitheft device on the hitch. That device was ineffective.
I think of our home in a small Kansas town as relatively safe. Yes, we lock our doors when we are not home, but the trailer had to have been stolen while we slept. I liked our trailer, and it was a handy item to own. However, I must say that I did not really value it until it was gone. I wonder how many other things I own that a thief might like to have.
Our first response was disbelief. Then came anger. The theft was reported to the local policeman who told us that it is very unlikely that we will get it back. We understand.
This incident pointed my husband and I to the Lord. It emphasized how temporary the things of this world are. We are to be good stewards of the material blessings God has given, but our main focus is to be on the things that are not of this world. They are eternal. This theft, even though it was an inconvenience, was a blessing because God opened our eyes to see Him more clearly.
Give thanks in all circumstances; for this is the will of God in Christ Jesus for you.                 1 Thessalonians 5:18
Resolved Day 27:  I will give thanks to God in all circumstances today.