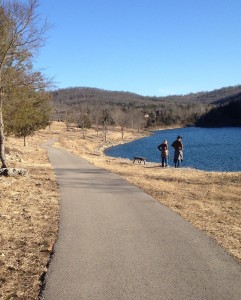 I feel so blessed. I live such a comfortable life that I have to plan an exercise activity to keep by body healthy. For most of history, planning exercise would have been a laughable matter. People exercised by doing their daily activities and chores. Modern machinery has taken much of the physical labor out of everyday existence.
In the home we have vacuum sweepers, mixers, washing machines and dryers. Our cars are used if we need to travel more than a block. Backhoes, cranes, and tractors perform many tasks done by hand fifty years ago.
We are to be good stewards of all God has entrusted to us. One of the things he has given us is our bodies, so it stands to reason that we are to take good care of our physical bodies. This means we should endeavor to get adequate exercise.
My preferred exercise is walking. It is especially pleasant when my surroundings are beautiful. I love witnessing God's beauty as I breathe in fresh outdoor air.
Bless the Lord, O my soul, and all that is within me, bless his holy name! Bless the Lord, O my soul, and forget not all his benefits…who satisfies you with good so that your youth is renewed like the eagle's.  Psalm 103:1-2, 5
Resolved Day 29:  I will exercise at least 30 minutes today.