What is the direction of your life?  What is your purpose based on your practices?
Have you stopped the busyness of life long enough to thoughtfully and prayerfully consider your ways? What is your focus—self, others, possessions, God? I do not mean what you want your focus to be. But what do your actions and thoughts betray IS your focus?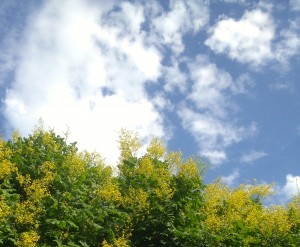 I recently had a chance to get away from the pressures of normal living. After taking a few hours to "detox" from the daily pressures, I spent some quiet time reflecting and praying. I'd like to say I have resolved all my issues and have a clear focus. I don't. What I do have is a developing vision.
I believe God only reveals to us what we need to know when we need to know it. He wants us to concentrate all our energy on the current task.
It is too easy to get caught up in what is happening in the world. We focus on the immediate concerns in our current activities. Sometimes we forget that God is in control and working for his glory. Haggai was a prophet during a dark time in Israel's history, but God gave him an encouraging message.
Look among the nations, and see; wonder and be astounded. For I am doing a work in your days that you would not believe if told. Haggai 1:5
Resolved Day 31:  I will choose to continually focus on God and his message. My goal is to develop a closer relationship with God as I glorify him throughout each day.