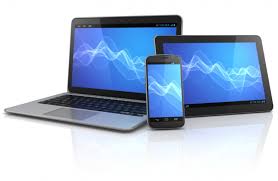 Is my love for technology wrong? I cannot believe I was actually able to function before computers, tablets, and cell phones. In a myriad of ways, they help me survive my harried world. I can do so many things that were unthinkable just a few short years ago. I am not a technophobe. But I do appreciate the things modern technology makes possible.
People talk about playing games on their computers. I have done that. They mention their music collections being stored and played on their computers. I have music files. Many people now read books on digitalized devises. I still love the feel of a book in my hands but do enjoy reading digital books. However, I delight in listening to audiobooks while cleaning house or walking.
Yes, technology is a great source of entertainment, but for me it is a workhorse. I use it to write, to track my finances, to research topics, to keep in touch with family and friends, and to keep track of my calendar.
The heavens are yours; the earth also is yours; the world and all that is in it, you have founded them. Psalm 89:11
Can technology be used in a bad way? Of course. But God gave us technology, and I insist on using it for good.