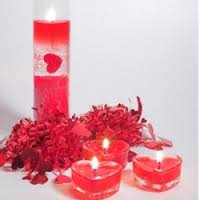 "I could not believe what Susan did! She knew how hard I had worked on coming up with ideas for the decorations and that I had already purchased most of the supplies. Our committee decided to go with the idea I presented at the meeting. Susan wasn't there. But she thinks she is so creative. She thinks she has to be in control. I'll refuse to ever be on a committee with her again." Mary was angrily ranting as the volunteers started to arrive to decorate the auditorium for the annual Valentine's Day Sweetheart Banquet.
Have you ever been on the receiving end of such a burst of angry words? Or have you been guilty of degrading someone so others could hear?
It is easy to understand why Mary was hurt. But her method of handling the self-centered behavior of Susan was wrong.  Of course, Susan should be held accountable for her manipulative conduct, but Mary was displaying equally bad behavior. Both of them should have taken their eyes off of "self" long enough to gain control of their emotions, seek Christian counsel, and to pray before proceeding.
Do not let any unwholesome talk come out of your mouths, but only what is helpful for building others up according to their needs, that it may benefit those who listen. Ephesians 4:29
Do you say things that destroy others? Or do you say only those things that will build others up?