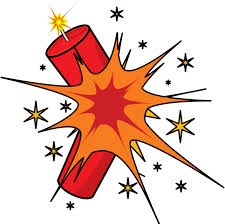 God's power is explosive. It cannot be contained. It is astronomically greater than anyone's wildest imaginations.
God expresses his power through love even though people view these concepts as being contradictory. His love is real and is integral with his dominion. Through the power of the Holy Spirit living in us, God shares his love with his children.
For God gave us a spirit not of fear but of power and love and self control.                2 Timothy 1:7
I cannot fathom God's strength or his love. Just the fact that they cannot be diminished as he uses them is incomprehensible. He gives them out freely to those who love and obey him. Miraculously, instead of making God weaker, it increases his power. As God dispenses strength, his love grows and multiplies. How can that be? It is beyond the understanding of my mind, but I know it is true. I have seen it demonstrated in my life and the lives of others.
So we have come to know and to believe the love that God has for us. God is love, and whoever abides in love abides in God, and God abides in him.                   1 John 4:16
My prayer for you today is that you know the dynamite power of God's love.