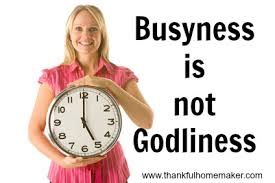 Where has the time gone? Yes it has been a couple of weeks since I made a post. Yikes! That is not my intention, but life happened. I am inundated with busyness. I know you have been there too.
One day you do not get everything that NEEDS to be done accomplished which puts you in catch-up mode the next day. This may go on for a day or two. Then you are exhausted from the extra effort, and you decide to treat yourself to one hassle-free evening.
I like to think of myself as a self-disciplined person of integrity who meets all of my commitments to others. The last two-weeks have been a confirmation that I am far from being as self-disciplined or organized as I want to be. It is not that my intentions are not good and honorable, but life happens. Distractions, responsibilities, and unplanned interruptions abound.
I think God uses these little "hiccups" in my life to remind me that he is in control, and I have veered off course. I have become too self-sufficient and self-directed. Instead of seeking God's direction, I have forged forward doing what I thought needed to be done.
Rejoice in hope, be patient in tribulation, be constant in prayer.  Romans 12:12
What life challenge is facing you today? What unplanned event is threatening to keep you from consulting and worshipping God? Are you praying that God gives you directions, or are you taking your own path?