Who dreamed up Daylight Savings Time? How arrogant of them to try to manipulate time! Ugh. I lost an hour of sleep last night.
Not only did the time "spring forward" an hour in the middle of the night, but it was one of "those" nights. Even though I had gone through my normal bedtime routine and felt sleepy when I turned out the light, my eyes would not stay shut. So much to think about—a visit from an out-of-state niece, Mom's surgery, vacation plans. My mind would not stop.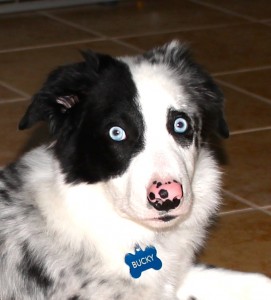 When sleep finally overtook me, I dreamed. Normally I like dreaming. I view it as an adventure while being semi-conscious. But last night, the dream was unpleasant. I tried to vehemently express my fear as the dream was rapidly devolving into a nightmare. Suddenly I was awakened by my dog's wet nose gently touching the end of my nose and my cheek. It felt like he was God's messenger to nudge me into the safety of consciousness.
Immediately a verse I am memorizing came to mind.
I've told you all this so that trusting me, you will be unshakable and assured, deeply at peace. In this godless world you will continue to experience difficulties. But take heart! I've conquered the world.  John 16:33
God had used the gentle touch of my sweet puppy to remind me that he is in control. I need not worry or fret. This life will have challenges, but God is my strength. I can have inner peace though him.