Right after a spring rain, the air is crystal clear. The plants have all of the dust washed off.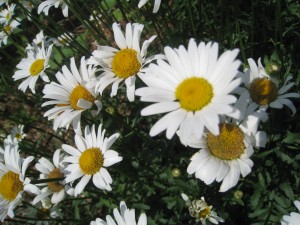 The flowers brighten and lift their faces. All is fresh.
Does your spiritual life need a life-giving spring shower? Is it stale? Is the air dusty with doubt? Does a film of scum cover you behaviors?
We all grow complacent at times. It takes effort to keep focused on God instead of on daily pressures. The things of this world are always pulling us to pay attention to them—to partake in their amusements.
Enjoying simple pleasures is encouraged by God. They can be refreshing when life's responsibilities weigh heavy on our shoulders.
Today, enjoy God's love as you meditate on Scripture and pray. Allow him to refresh your spirit—to wash your inner atmosphere crystal clean. Refresh in him.
Let us draw near with a true heart in full assurance of faith, with our hearts sprinkled clean from an evil conscience and our bodies washed with pure water. Hebrews 10:22