The love month is here and so is the pressure to show our sweethearts in some special way that we love them. Some of the popular, trivialized, media promoted ways to say love are flops.
#1—Love is not chocolates. I love like chocolate a lot. A quality piece of chocolate is fabulous, but a big box of it makes me fat.
#2—Love is not a dozen roses. I love like deep red roses, but they wilt.
#3—Love is not a beautiful piece of jewelry. I love like a gorgeous necklace. Beautiful jewelry makes me smile until I lose a stone or break the chain.
#4—Love is not a gigantic teddy bear. Gag me with a spoon! How high schoolish?
#5—Love is not a sexy pajama set. Sex is wonderful, but my husband better not make me feel like a sex object.
#6—Love is NOT "never having to say you are sorry." This quote from the very popular 1970 movie Love Story is absolutely false. True love is making an appropriately timed, heart-felt apology. It validates my feelings and needs.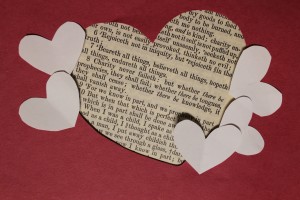 So what is love? Love is perfectly described in 1 Corinthians 13:7-8. "Love bears all things, believes all things, hopes all things, endures all things. Love never ends."
Receiving any one of the above items, except the gigantic teddy bear, from my dear husband for Valentine's Day would be a welcome expression of love because he demonstrates a deep love for me every day of the year no matter the circumstances.