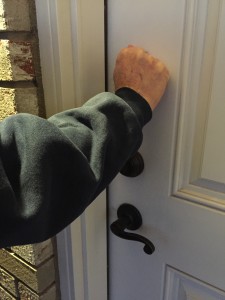 I have been crying a lot. My mother recently passed away. It startled me to discover that my tears sprung forth for many different reasons, and I suspect that is true for most grieving people.
Death is all about relationships being severed. I cry because:
I know I will never see Mom again.
I love her and cannot imagine life with her absent. Oh the house is so quiet!
I wish I had followed through with all of my promises.
I wish I had spent more time with her when I was younger and too busy pursuing my career.
I regret thoughtless or angry words for which I did not ask forgiveness.
These tears are all about me. I cannot take her to lunch at Cracker Barrel, I never again will sit by her at a grandkid's ballgame, nor will I read the Christmas story with her ever again. These self-centered tears are a necessary and healthy part of grieving.
However, for me the selfish tears are balanced with tender tears of joy—joy of:
having experienced Mom's love
having her as an example of hard work, ingenuity, and creativity
knowing that Mom loved Jesus
knowing she is in heaven
looking forward to the time I will eternally worship Jesus along side Mom and Dad.
I am reminded that all of us have control over what kind of tears will be shed the most by family and friends. We have an opportunity to leave our loved ones with predominately joyful tears because Jesus invited us to reside with him for eternity after we accepted him as our Savior.
Behold, I stand at the door and knock. If anyone hears my voice and opens the door, I will come in to him and eat with him, and he with me. Revelation 3:20