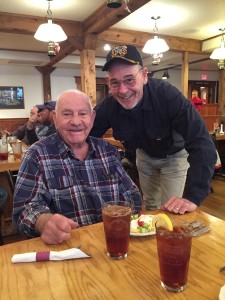 I must admit. I am a gift buying failure. I am not naturally good at it. I try, but usually I fail.
Do you have anyone on your gift buying list who is difficult to satisfy. That person may always express appreciation, but you know the gift was not one that was really wanted. Some people make buying them a gift tough because they buy everything they want as soon as they want it. Some make gift selection difficult because they are older and are down-sizing. Some people just never give you any hints, or maybe I am just not observant enough to pick up on their clues.
Often I cop out and just buy a gift card to a location I think the person will like. Based on the popularity of gift cards, I am sure most people enjoy receiving them. I know that I appreciate getting gift cards.
Come to think of it, maybe I am a person who is difficult when it comes to gift buying for one or more of the above reasons.
The best gifts I have received involve the giver spending time with me. With that in mind, my husband and I came up with a special gift for his ninety-one year-old stepdad's Christmas this year. We took him on a long "Sunday" drive and ate lunch at a restaurant for which he had fond memories but hasn't been to in years. We meandered around the countryside visiting favorite locations, ate a leisurely lunch, and returned by a different scenic route. He had a ball reminiscing and commenting on things we saw. Great day.
Sometimes we need to slow down and spend time investing in relationships. Those are the best gifts.
Now may the Lord of peace himself give you peace at all times in every way. The Lord be with you all. 2 Thessalonians 3:16