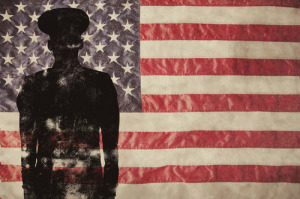 He was on the top of his game—strong, well-trained, doing what he loved, serving his country. Life was good. His beautiful young wife and their border collies were staying with her parents in Kansas while he was serving a tour of duty in Afghanistan.
Instantly everything changed. At the time, he did not know what happened. All he knew is that the helicopter was falling in a storm of swirling sand. After the crash, he tried performing as he was trained to do in an emergency situation, but his body did not move as it should.
After being initially stabilized, he was flown to Germany then to San Antonio for months of recovery in a military hospital with his brave wife constantly at his side. Then it was many more months of rehabilitation before he received a medical discharge and disability status. The prognosis—he will always live with limited mobility and constant pain which often becomes severe. His is a life forever changed.
What is a young couple to do when all their dreams are now impossible? They bravely build a new life. Friendships take on new significance. Family relationships develop increased importance.  They pour their love into the lives of their new twin sons.
Thank you for your service Michael Dubus and Jennifer Dubus for standing by your soldier.